3 reasons you need a professional when handling refrigerants. Don't get your company in trouble with the EPA. Call Refrigerant Services today... Read more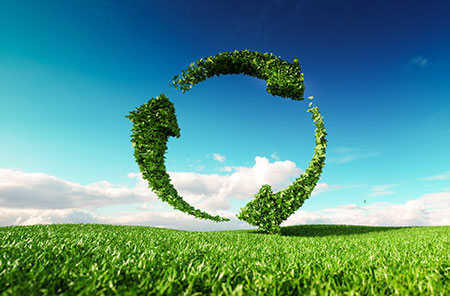 Here at Refrigerant Services LLC we pride ourselves on what we can do for our clients. Specializing in refrigerants means we work in an area that's constantly growing, and as such we want to help our clients grow as well. That means giving each and every customer the best possible deals that not only help their bottom line, but also help take care of the world around us. After all, what's the point of growth if we've poisoned our living spaces and our environment? We like to think of it as a top-to-bottom approach to our service that gives you everything you need and nothing you don't.
In light of that, we offer one program in particular that we think can really help your business if you have old refrigerants and refrigerant cylinders lying around. There's a potential revenue stream waiting to be exploited, and not only that, it'll help you clean up your workplace as well.
---
The Clean Exchange Program
---
The idea behind the Clean Exchange Program is that we'll take your expired or otherwise outdated refrigerant cylinders and give you back clean, fully-certified, and EPA-compliant cylinders. We accept any kinds of cylinders, whether or not they're full. Not only that, we'll give you complete documentation for every cylinder you get back. We want you to rest assured that what we give back is up to the proper specifications and also follows all EPA regulations. Violating these regulations can carry hefty fines, so making sure you're covered is our number one priority.
Why is this so great? For one thing, it helps you keep your refrigerants organized and it can be more cost-efficient than doing an exchange at a supply house. Damaged cylinders that would be nigh-impossible to refill or are still half-full of phased-out refrigerants are no problem for us. You'll get back new, clean cylinders to fill with whatever you need.
Not only do we deal with all the standard size cylinders (30 lbs., 50 lbs., 100 lbs., 125 lbs., or 240 lbs.), we can provide you with containers to rent up to half a ton. We also provide tank-renting services by request if you need a new tank in your area. For any extraordinary cases or special needs, simply get in touch with us and we'll do our best to accommodate you.
Typically, this kind of service would mean you'd have to bring the cylinders over to our location—but we believe in going the extra mile, literally. What that means is that we'll come to you, instead. Carting around heavy, bulky cylinders doesn't sound like service to us, so you can rest assured we'll take care of consolidation and on-site recovery. Like we said, we want you to get the best deal possible, and you can't very well do that if your workers are pulled away from business-critical tasks to deal with old cylinders.
---
So, what's the bottom line?
---
Not only will we give you new cylinders at the best prices we have, we'll even pay you for every drop of refrigerant you can get from your old, dilapidated cylinders. You're saving money by getting newer, more efficient and eco-friendly refrigerants and cylinders, and you'll get paid for it as well.
Our highly-trained and EPA-certified technicians are ready to help not only by getting you the best deals for your old refrigerants, but also by removing potentially harmful refrigerants from your workplace. If you're ready for a fresh start, we're just a phone call away—you can reach us at 844-PURECFC (787-3232). We'd be more than happy to tell you more about what our Clean Exchange Program can offer; and how we can work together towards a cleaner, brighter and greener future. If you don't have time for a call, we have a convenient online form which you can fill out and someone will reach out to you when you're available.
Visit our social media accounts for more information: Facebook Fan Page | Twitter Feed | Google+ Listing | LinkedIn Company Page